» 2009 December
•
From now on our troubles will be miles away
.
It is actually a difficult thing to follow the encouragement blasting through loudspeakers everywhere this season: 'tis the season to be jolly!'
On the one hand, gifts are starting to trickle in. There is always the childlike anticipation that mounts in us when we see a wrapped present (although what we wish for these days has evolved from pining for a simple doll or two, into things like a trip to Spain or a year's worth of fancy dinners every night).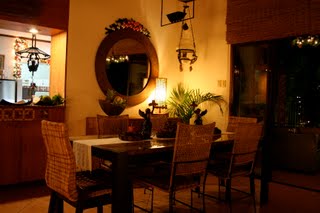 On the other hand, there is the tedious
preparation
of presents. While I do enjoy shopping for gifts for people––it is also a way of 'updating' myself with friends, when, say, I find myself choosing baby favours for an old classmate for whom I'd chosen a sleek pair of leather pumps the year before––the lines at the cashier areas are
impossible.
Suddenly, as if it had been a hidden fact all along, department stores seem to become appallingly badly-designed! Suddenly the corridors are too narrow; suddenly the aisles feel very cramped; suddenly escalators are where they should not be. Suddenly, a sprawling shopping mall feels like a tiny broom closet.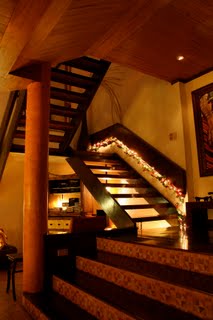 But after this little 'combat for the counter', the trip home becomes a more relaxing affair.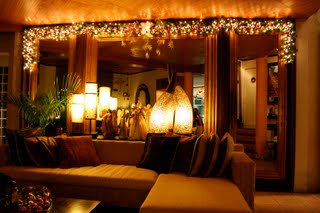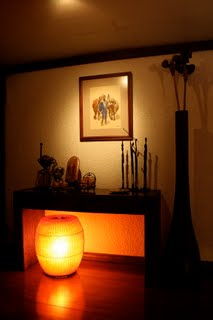 • • • • • •
This year, instead of physical presents, Gus and I have decided to give something special. I have talked about the
Capuchin Tertiary Order of the Holy Family, [»]
and their project which I support. We've found a way to extend the beauty of their endeavour to friends and family members who, we know, will be willing to help as well.
At the close of this year, several orphaned girls––in the many ways that one can be orphaned and left alone––will have a brighter, more hope-filled 2010 to look forward to.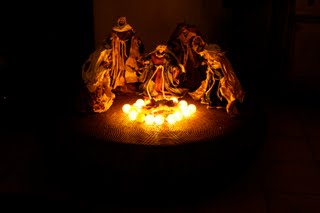 • • • • • •
In the mornings, as is a tradition here, we strive to attend the
Misa de Gallo
, Morning Mass, which is held everyday at our local parish for 9 days until Christmas morning. A novena mass as it is, with origins in Spanish-occupied Philippines. It starts at four in the morning; a feat, considering that on a typical day, I'm the type to sleep at 2am!!
But then that is why they say that this is the season to be jolly––not for the self, selfishly, but for others and for how you can become better as a person.
I come to look at it like an end-of-term examination (in both senses of the word):
How am I different this year?
and
From all the things I have learned both fortunately and unfortunately, how can I put them to practice?
I like to start with simple, real things. Something as commonplace as waking up an extra hour or two earlier is a small achievement, which can snowball to bigger things like designing items for the next show earlier in the show season. Something as everyday as perfecting the Palao family lemon pie can actually find echoes in business decisions when weighing which draft to put into production.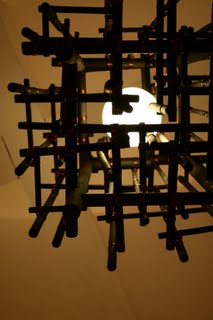 Season's Greetings!!
Labels: 2010, new year, projects-CTS-Novitiate
---